 See You in 2022!
The Detroit Observatory Classroom and Accessibility Addition project will help transform the Detroit Observatory into a center for understanding and celebrating U-M history, a site for student and public astronomy in an historic setting, and venue for a variety of University events.
The construction project will address accessibility issues, provide much-needed educational and event space, and outfit the complex with advanced capacity for physical and digital exhibits.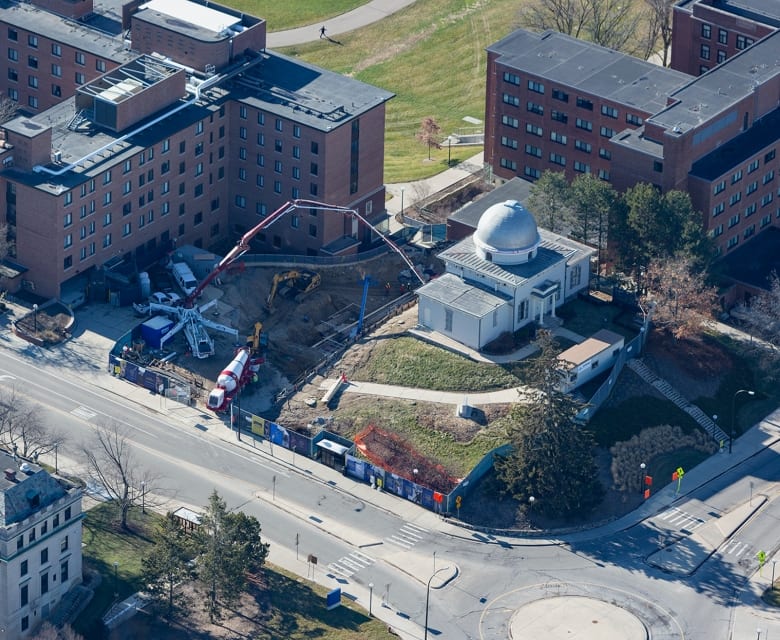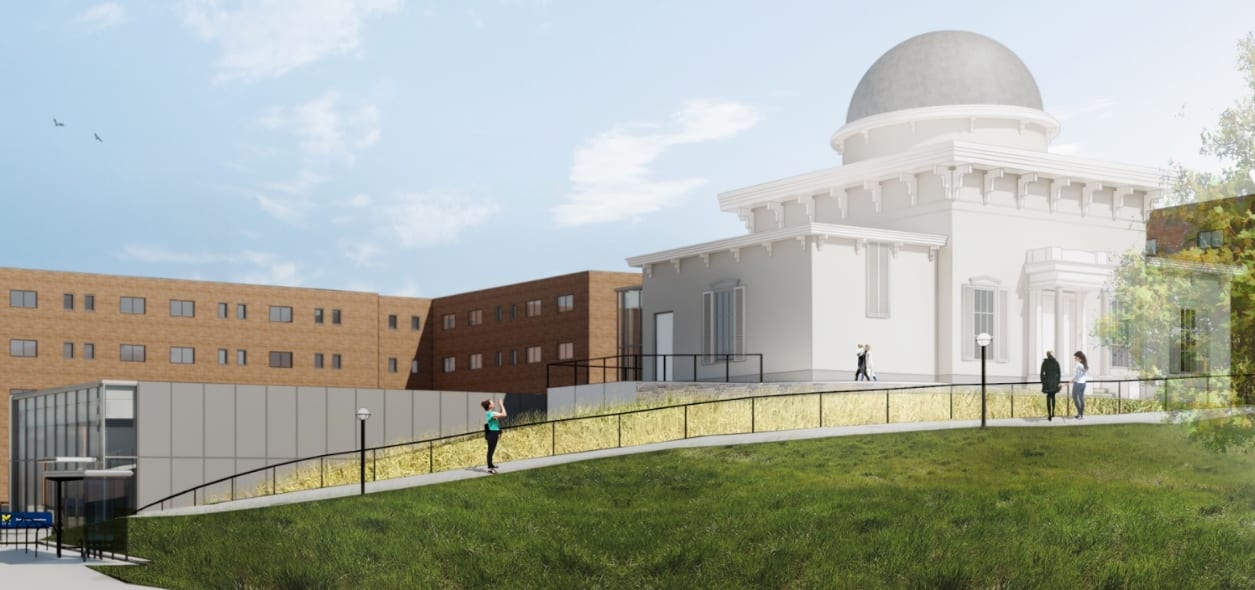 Construction at a Glance
Here is a quick look at some of the enhancements and upgrades this project will provide.
7000 square-foot, three-level addition
Street-level main entrance with access to the first floor of the historic Observatory by elevator and stairs
Full handicapped accessibility to all addition levels and to the main floor of the Detroit Observatory, which houses the historic Meridian Circle Telescope and will hold exhibits
Multi-use classroom with capacity for 45 students working in groups or 75 -style
Physical and digital exhibit spaces and technology
Capacity for 19th-century-style or technology-enhanced astronomical observing
Catering kitchen to support dinners and receptions in the multi-use classroom
Preservation and conservation of the historic Observatory building and instruments
Architects: Harley Ellis Devereaux, Southfield, Michigan
Contractor: A Z Shmina, Brighton, Michigan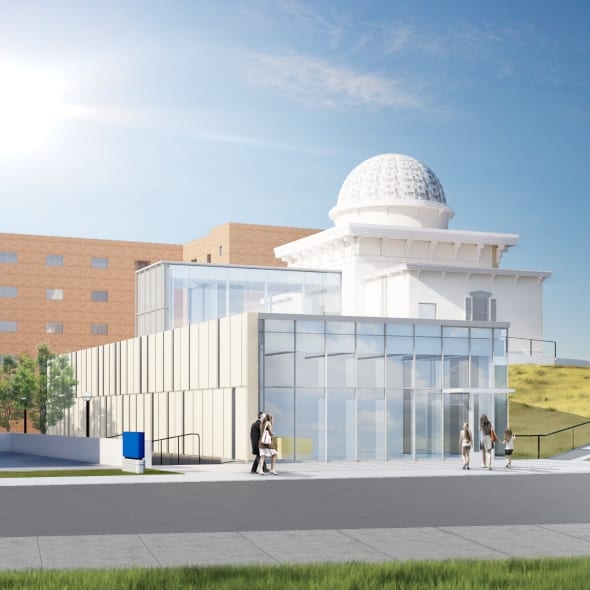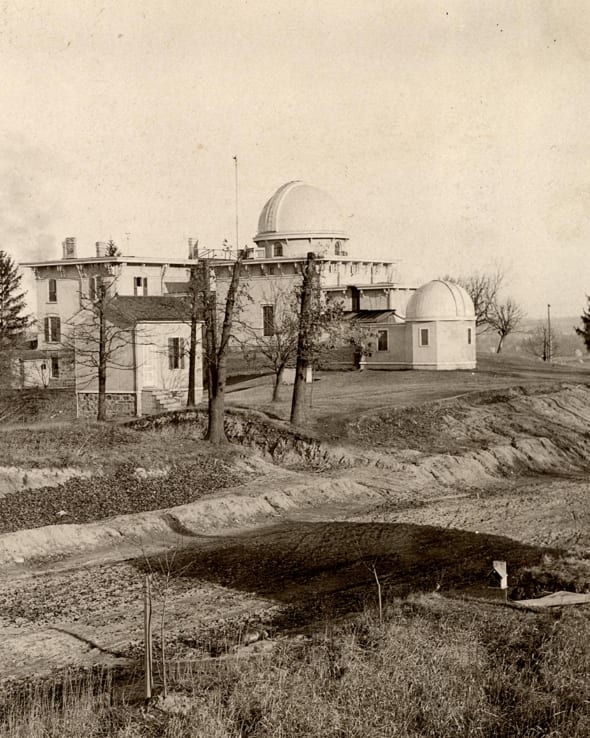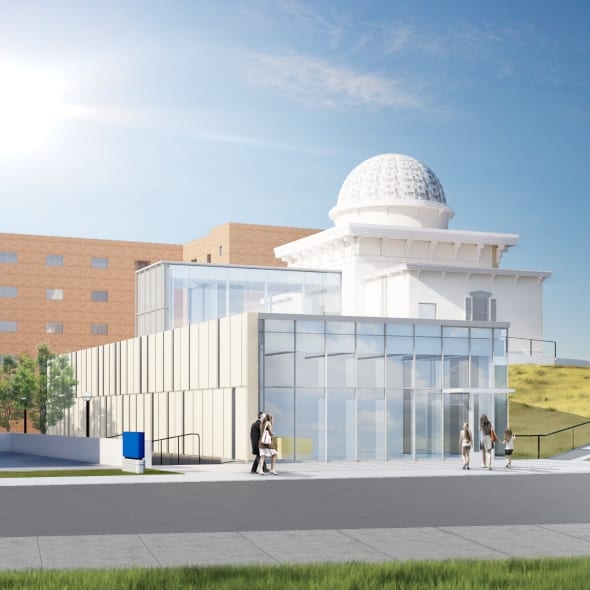 The Detroit Observatory Will Re-Open in 2022
At that time, we anticipate the Observatory's expanded programming will include:
Classes
Lectures and presentations on U-M history, astronomy, and more
U-M History Tours: the Observatory, the campus, and beyond
Public astronomy in an historic setting
Exhibits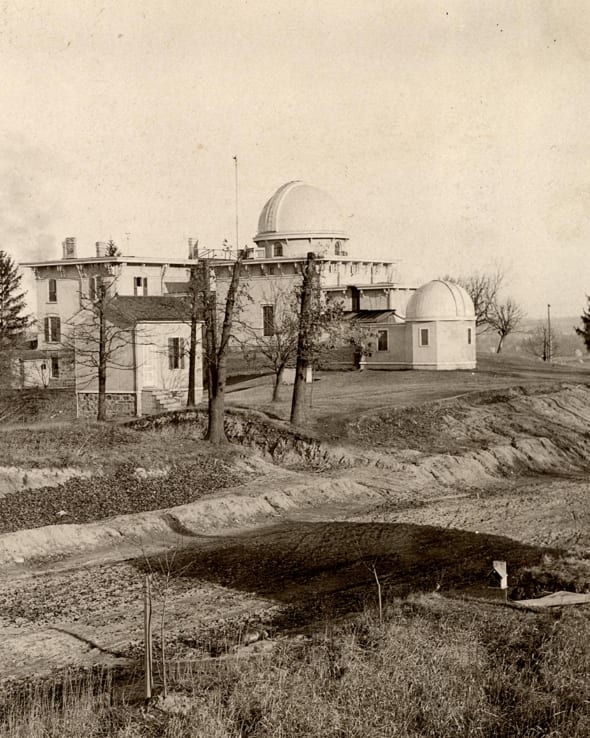 You Can Help Bring 165 Years of History to Life
Your gift to the Detroit Observatory construction project will support a campus icon. Click here for a full list of ways you can support the Observatory, or contact us to learn more.
Give Today
For questions about giving, please contact: Ceci Riecker, Director of Development for the Bentley Historical Library and Detroit Observatory
(734) 647-3534 | celiaorr@umich.edu